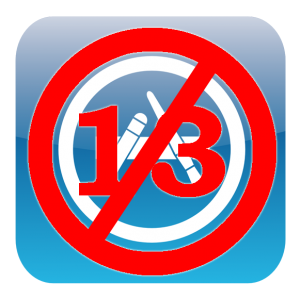 We have a great 1:1 pro­gram at my school. In grades 4–12 every stu­dent (and all fac­ulty) have a 13″ Mac­book Pro with a 500GB backup drive along with a suite of soft­ware we've installed for pro­duc­tiv­ity, con­tent cre­ation and orga­ni­za­tion.   Not only does each stu­dent have this pow­er­ful learn­ing tool, they are also admin­is­tra­tors on their own machines so they can install all though things that we for­got and they want.
We thought long and hard about how were would deliver soft­ware to our users and use JAMF's Casper Self Ser­vice tool to do the job.  We have been very happy with the suite of tools JAMF pro­vides and have even started using their mobile device man­age­ment (MDM) plat­form to start deploy­ing app to our iPads.
It was the iPads that got me first think­ing about the AppleID.  As we begin to explore and pilot dif­fer­ent man­age­ment options for a pos­si­ble iPad deploy­ment one big issue is that ALL apps for the iPad have to be installed via the App Store and by no other mean.
Since we weren't going to be mov­ing to quickly on our iPad test­ing with stu­dent I thought we had some time to spend with this issue, I was wrong…
We use Ever­note… a lot.  It has been one of the best tools we've included in our 1:1 pro­gram and has had a big impact of stu­dent learn­ing and collaborator.
With any tool you need to some trou­bleshoot and part of that trou­bleshoot some­time require that you rein­stall the soft­ware of the device you are using.  Ever­note now appears to only be avail­able for down­load from the Apple App Store.
PROBLEM!
How do you have a stu­dent in fourth, fifth, sixth and maybe even sev­enth grade down­load an appli­ca­tion from the App Store when the min­i­mum age for set­ting up and account is 13 years old?
COPPA (Children's Online Pri­vacy Pro­tec­tion Act) now is com­ing in the way of down­load­ing appli­ca­tions that could have no other con­nec­tion to what the Rule cov­ers then the fact that it must now be down­loaded from the store.
Now… I have some really smart peo­ple that I work with that could fig­ure out how to get an app from the App Store and make it avail­able to every­one.  We could down­load the app logged in as an admins using a school account to get the need app there, but that's not the point.
One of the things that we have tried to do in our 1:1 pro­gram is to teach peo­ple how to be self-sufficient, to han­dle their own prob­lems and issues… to be their own tech sup­port.  It's issue like this that make the man­age­ment of any 1:1 pro­gram that much more dif­fi­cult.  As things get eas­ier with the avail­abil­ity of apps from the App Store they get more com­pli­cated when COPPA is in the mix.
We're going to the draw­ing board to work through this issue… what are you doing?