If you're not push­ing your­self you not grow­ing.  Find­ing good oppor­tu­ni­ties and ways to push your­self pro­fes­sion­ally are often hard to come by, so when my col­league came back from the PSU MacAd­mins con­fer­ence last year and said "WOW" I knew I needed to go.
The PSU MacAd­mins con­fer­ence (@PSUMacAdmns / #psumac­conf) brings together tech­nol­ogy pro­fes­sion­als that spe­cial­ize in man­ag­ing Apple hard­ware and soft­ware in edu­ca­tion (K12 & Higher Ed), busi­ness and gov­ern­ment to share their knowl­edge and best practice.
As my job puts me square in the mid­dle of hav­ing to make deci­sions and man­ag­ing much of this it was a great oppor­tu­nity for me to learn more.  While I'm not get­ting dirty in this every­day, this con­fer­ence offered me a great oppor­tu­nity to talk, share and learn from oth­ers and will be on my short list of must attend con­fer­ences in the future.
Why do I say this and what did I learn?  Here is a glimpse into just some of it…
Ter­mi­nal and Scripting
I am not what you would call a ter­mi­nal or script­ing mon­key, but I do know that it's impor­tant to have an idea of what peo­ple are talk­ing about and what you're look­ing at when it comes to ter­mi­nal and script­ing. Since the Apple moved to a UNIX base this has become extremely impor­tant and spend­ing these two ses­sions with Nick McSpad­den (@Nick_GodIsADJ) proved to be just what I needed.
His overview in both ses­sions gave a glimpse into not only the stan­dard ter­mi­nal and script­ing com­mands, but those that are unique to the Apple OS.  He also pro­vide a num­ber of help­ful resource links for learn­ing more:
Com­mand Line:
Script­ing:
The AppleID, iOS Deploy­ment and Apple's Vol­ume Pur­chas­ing Program
One very nice thing about the con­fer­ence was hav­ing peo­ple from Apple there to present.  Rather than hear­ing things that peo­ple think or are guess­ing at, it's always good to hear it right from "the horse's mouth".  For these three top­ics I was hear­ing from Brett Gross and while what he was say­ing wasn't always what peo­ple wanted to hear it was great to get the infor­ma­tion we all needed to make our deci­sions and help us plan and implement.
When it comes to the AppleID it is clear that when mak­ing pur­chases you need to be clear that what­ever AppleID is used to make the pur­chases owns the items pur­chased (with the exe­cu­tion of pur­chas­ing iOS VPP codes — see below).   Plan out your insti­tu­tions AppleID strat­egy be sure to dis­tin­guish between those IDs you'd for iOS verse Mac OS pur­chases.  You will need to have mul­ti­ple, unique addresses to use which can com­pli­cate things, but you can use alias to a sin­gle account to make things easier.
One thing that was a real bright point in this dis­cus­sion was the indi­ca­tion that Apple is work­ing with its legal team to try to address the issues asso­ciate with the AppleID and COPPA (Children's Online Pri­vacy Pro­tec­tion Act — under 13 users) as this is a huge issue for schools and own­er­ship mod­els.  A peered down ver­sion of the ID thatAlso, direc­tions were shared on how to cre­ate an AppleID with­out a credit card, which is another issue schools will need to deal with if they are to assist in the cre­ation of an AppleID for their students.
iOS Deploy­ment came down to three pos­si­ble mod­els: per­sonal, insti­tu­tional and lay­ered.  These are mod­els that we have been talk­ing about a lot within our school and on this blog as well. It is clear that you own­er­ship model with direct your method of deploy­ment and within these deploy­ment the con­fig­u­ra­tion pro­file for these devices will be king.  The use of tools like the iPhone Con­fig­u­ra­tion Util­ity and Con­fig­u­ra­tor (see below) along with other mobile device man­age­ment (MDM) solu­tions will help greatly in any deploy­ment sce­nario you choose.
Vol­ume pur­chas­ing will be some­thing any­one deploy­ing a large num­ber of device will want to look into. There are options for both the iOS and desk­top for the pur­chas­ing of dis­counted applications.
There is vol­ume pur­chas­ing for iOS which is cov­ered by the Vol­ume Pur­chas­ing Pro­gram (VPP), the Apple Vol­ume Licens­ing Pro­gram (AVLP) which cov­ers desk­top appli­ca­tions and is han­dled through the Apple App Store and the Apple Edu­ca­tion Licens­ing Pro­gram (AELP) for schools pur­chas­ing in excess of 500 licenses of any spe­cific Apple appli­ca­tion or OS. To say these pro­grams can be a lit­tle con­fus­ing would be an under­state­ment.  If you are plan­ning on mak­ing any large pur­chases I would con­tact you Apple sales rep­re­sen­ta­tive or take a look at the resource avail­able online.
Evolv­ing Mac OSX deploy­ments to meet the mod­ern Edu­ca­tion Mission
While the title for John DeTroye's (@jdetroye) ses­sion was a mouth­ful it was every­thing you needed to hear and know about Apple's direc­tion for the future and how you should pro­ceed with you program(s) and deployment(s).
John pulled no punches when describ­ing the "Apple Way" of  deploy­ing device that put the end-user (stu­dent) in con­trol of the device and rely of sim­ple yet robust back­end and infra­struc­ture sup­ports to achieve your goals.  All of this put's the edu­ca­tion mis­sion at the fore­front in order to "pro­vide the best pos­si­ble teach­ing and learn­ing envi­ron­ment" possible.
Some key points I took from John's ses­sion were:
To try to pro­vide as close to an "out of the box" expe­ri­ence as possible.
To get out of the "sand­box" and onto the beach and focus on per­sonal empow­er­ment and responsibility.
To focus

IT

on infra­struc­ture verse control
Data mobil­ity is key… "where's my stuff".
More con­trol = more work
In WiFi plan­ning there is cov­er­age and capac­ity… plan for 2.5 times the num­ber of device you think you'll have.
Con­fig­u­ra­tor for iOS
Hear­ing Randy Saeks (@rsaeks) speak about Apple's new Con­fig­u­ra­tor appli­ca­tion for man­ag­ing and deploy­ing iOS devices was extremely help­ful and informative!
We have been using JAMF's Casper to man­age both our lap­tops and desk­top and was look­ing to use it to do the same for our iPad ini­tia­tive, but we needed a bet­ter solu­tion for our iPad carts cur­rently deployed at our pri­mary school.  One of the main issues we are deal­ing with is how we keep track and man­age user data on a device designed for an indi­vid­ual.  The use of the Con­fig­u­ra­tor and a "check-in/check-out" model for the iPad that moves data based on users defined with Con­fig­u­ra­tor (either man­u­ally or via OD/LDAP) and will hope­fully give us the abil­ity to have users on a device where oth­er­wise impos­si­ble to do.
This along with the abil­ity to man­age the instal­la­tion of apps, both free and pur­chased via VPP, makes the Con­fig­u­ra­tor a must have for our cart deploy­ments.  With this model it is impor­tant to have a device in place to run Con­fig­u­ra­tor for each cart and a backup plan in place in case of fail­ure - http://support.apple.com/kb/HT5194.
Casper and man­age­ment options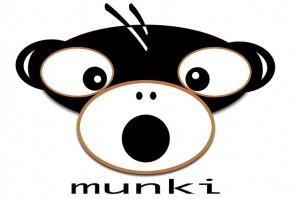 We have been using JAMF software's (@jamfsoftware) Casper suite of tools since we decided to go with our 1:1 Ini­tia­tive and couldn't imag­ine how we would do with­out this amaz­ing set of tools.
There were a num­ber of ses­sion on using Casper for man­age­ment and deploy­ment from both JAMF (Scott Secrest) and Kevin Snook (Appalachian State Uni­ver­sity) as well as a panel dis­cus­sion of eight peo­ple shoe were dis­cussing gen­eral man­age­ment options.  From both of the Casper spe­cific ses­sion and the panel dis­cus­sion it was clear that Casper is the tool to use above all oth­ers for Mac deploy­ments (desk­top, lap­top and iOS).  While other had good things to say about tools like Absolute, Pup­pet and oth­ers none of the other man­age­ment solu­tions had the tools set included in the Casper suite or the ease of use.
Some­one dur­ing the panel dis­cus­sion said that if you have money and lit­tle time Casper is the way to go, if you have lit­tle money and a lot of time you can go with Pup­pet and Munki to achieve sim­i­lar goals.
Net­work­ing…
When not in a ses­sion you are likely to learn as much as when you are in a for­mal ses­sion.  I had the good for­tune to have this hap­pen a num­ber of times dur­ing my three days at the conference.
Dur­ing lunch with two friends (Andre Mont­gomery & Jason Wal­ton) of a friend I was able to get some great infor­ma­tion on how to trou­bleshoot an Apache/PHP prob­lem we have been hav­ing with out Moo­dle server.  We learned about dif­fer­ent ways to run Apache in worker mode and split­ting out PHP processes and pos­si­bly look­ing into using NGINX over Apache as a web server on our Apple servers.
Dur­ing the "Birds of  a Feather" ses­sions we (@damienbarrett and I) hosted a ses­sion on "Deploy­ing the AppleTV in your Insti­tu­tion" to try to get some answers to the ques­tions we had after look­ing into using them on 20+ class­rooms this com­ing year.  A tool like Con­fig­u­ra­tor for the AppleTV would be nice!
Over drinks and din­ner we were able to learn more about Munki and how we can use it as a 3rd party Soft­ware Update tool rather than hav­ing our user go to Self-Service to update their applications.
In sum­mary
This is an amaz­ing con­fer­ence.  It is big enough to bring in the peo­ple you want to hear from and lis­ten to, yet small enough to actu­ally get to talk to them.  The oppor­tu­nity you have to lis­ten, talk and share with peo­ple at this leave can­not be done any­where else.
I want to thank the orga­niz­ers of the PSU MacAd­mins Con­fer­ence for putting together such an amaz­ing con­fer­ence and I look for­ward to attend­ing in the future.