If you're not pushing yourself you not growing. Finding good opportunities and ways to push yourself professionally are often hard to come by, so when my colleague came back from the PSU MacAdmins conference last year and said "WOW" I knew I needed to go.
The PSU MacAdmins conference (@PSUMacAdmns / #psumacconf) brings together technology professionals that specialize in managing Apple hardware and software in education (K12 & Higher Ed), business and government to share their knowledge and best practice.
As my job puts me square in the middle of having to make decisions and managing much of this it was a great opportunity for me to learn more. While I'm not getting dirty in this everyday, this conference offered me a great opportunity to talk, share and learn from others and will be on my short list of must attend conferences in the future.
Why do I say this and what did I learn? Here is a glimpse into just some of it…
Terminal and Scripting
I am not what you would call a terminal or scripting monkey, but I do know that it's important to have an idea of what people are talking about and what you're looking at when it comes to terminal and scripting. Since the Apple moved to a UNIX base this has become extremely important and spending these two sessions with Nick McSpadden (@Nick_GodIsADJ) proved to be just what I needed.
His overview in both sessions gave a glimpse into not only the standard terminal and scripting commands, but those that are unique to the Apple OS. He also provide a number of helpful resource links for learning more:
The AppleID, iOS Deployment and Apple's Volume Purchasing Program
One very nice thing about the conference was having people from Apple there to present. Rather than hearing things that people think or are guessing at, it's always good to hear it right from "the horse's mouth". For these three topics I was hearing from Brett Gross and while what he was saying wasn't always what people wanted to hear it was great to get the information we all needed to make our decisions and help us plan and implement.
When it comes to the AppleID it is clear that when making purchases you need to be clear that whatever AppleID is used to make the purchases owns the items purchased (with the execution of purchasing iOS VPP codes – see below). Plan out your institutions AppleID strategy be sure to distinguish between those IDs you'd for iOS verse Mac OS purchases. You will need to have multiple, unique addresses to use which can complicate things, but you can use alias to a single account to make things easier.
One thing that was a real bright point in this discussion was the indication that Apple is working with its legal team to try to address the issues associate with the AppleID and COPPA (Children's Online Privacy Protection Act – under 13 users) as this is a huge issue for schools and ownership models. A peered down version of the ID thatAlso, directions were shared on how to create an AppleID without a credit card, which is another issue schools will need to deal with if they are to assist in the creation of an AppleID for their students.
iOS Deployment came down to three possible models: personal, institutional and layered. These are models that we have been talking about a lot within our school and on this blog as well. It is clear that you ownership model with direct your method of deployment and within these deployment the configuration profile for these devices will be king. The use of tools like the iPhone Configuration Utility and Configurator (see below) along with other mobile device management (MDM) solutions will help greatly in any deployment scenario you choose.
Volume purchasing will be something anyone deploying a large number of device will want to look into. There are options for both the iOS and desktop for the purchasing of discounted applications.
There is volume purchasing for iOS which is covered by the Volume Purchasing Program (VPP), the Apple Volume Licensing Program (AVLP) which covers desktop applications and is handled through the Apple App Store and the Apple Education Licensing Program (AELP) for schools purchasing in excess of 500 licenses of any specific Apple application or OS. To say these programs can be a little confusing would be an understatement. If you are planning on making any large purchases I would contact you Apple sales representative or take a look at the resource available online.
Evolving Mac OSX deployments to meet the modern Education Mission
While the title for John DeTroye's (@jdetroye) session was a mouthful it was everything you needed to hear and know about Apple's direction for the future and how you should proceed with you program(s) and deployment(s).
John pulled no punches when describing the "Apple Way" of deploying device that put the end-user (student) in control of the device and rely of simple yet robust backend and infrastructure supports to achieve your goals. All of this put's the education mission at the forefront in order to "provide the best possible teaching and learning environment" possible.
Some key points I took from John's session were:
To try to provide as close to an "out of the box" experience as possible.
To get out of the "sandbox" and onto the beach and focus on personal empowerment and responsibility.
To focus IT on infrastructure verse control
Data mobility is key… "where's my stuff".
More control = more work
In WiFi planning there is coverage and capacity… plan for 2.5 times the number of device you think you'll have.
Configurator for iOS
Hearing Randy Saeks (@rsaeks) speak about Apple's new Configurator application for managing and deploying iOS devices was extremely helpful and informative!
We have been using JAMF's Casper to manage both our laptops and desktop and was looking to use it to do the same for our iPad initiative, but we needed a better solution for our iPad carts currently deployed at our primary school. One of the main issues we are dealing with is how we keep track and manage user data on a device designed for an individual. The use of the Configurator and a "check-in/check-out" model for the iPad that moves data based on users defined with Configurator (either manually or via OD/LDAP) and will hopefully give us the ability to have users on a device where otherwise impossible to do.
This along with the ability to manage the installation of apps, both free and purchased via VPP, makes the Configurator a must have for our cart deployments. With this model it is important to have a device in place to run Configurator for each cart and a backup plan in place in case of failure – http://support.apple.com/kb/HT5194.
Casper and management options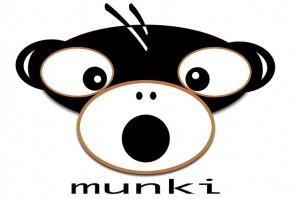 We have been using JAMF software's (@jamfsoftware) Casper suite of tools since we decided to go with our 1:1 Initiative and couldn't imagine how we would do without this amazing set of tools.
There were a number of session on using Casper for management and deployment from both JAMF (Scott Secrest) and Kevin Snook (Appalachian State University) as well as a panel discussion of eight people shoe were discussing general management options. From both of the Casper specific session and the panel discussion it was clear that Casper is the tool to use above all others for Mac deployments (desktop, laptop and iOS). While other had good things to say about tools like Absolute, Puppet and others none of the other management solutions had the tools set included in the Casper suite or the ease of use.
Someone during the panel discussion said that if you have money and little time Casper is the way to go, if you have little money and a lot of time you can go with Puppet and Munki to achieve similar goals.
Networking…
When not in a session you are likely to learn as much as when you are in a formal session. I had the good fortune to have this happen a number of times during my three days at the conference.
During lunch with two friends (Andre Montgomery & Jason Walton) of a friend I was able to get some great information on how to troubleshoot an Apache/PHP problem we have been having with out Moodle server. We learned about different ways to run Apache in worker mode and splitting out PHP processes and possibly looking into using NGINX over Apache as a web server on our Apple servers.
During the "Birds of a Feather" sessions we (@damienbarrett and I) hosted a session on "Deploying the AppleTV in your Institution" to try to get some answers to the questions we had after looking into using them on 20+ classrooms this coming year. A tool like Configurator for the AppleTV would be nice!
Over drinks and dinner we were able to learn more about Munki and how we can use it as a 3rd party Software Update tool rather than having our user go to Self-Service to update their applications.
In summary
This is an amazing conference. It is big enough to bring in the people you want to hear from and listen to, yet small enough to actually get to talk to them. The opportunity you have to listen, talk and share with people at this leave cannot be done anywhere else.
I want to thank the organizers of the PSU MacAdmins Conference for putting together such an amazing conference and I look forward to attending in the future.