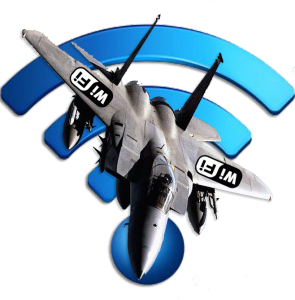 Prior to the deployment of our 1:1 Learning Initiative we spent over a year working on our infrastructure. Switches, firewalls, access points and other network devices/appliances were demoed and tested to handle DHCP, DNS, RADIUS, content filtering and connectivity. We wanted to make sure we had the network nailed before we introduced over 1000 devices that would need constant, daily access.
One of the biggest concerns we had was for wireless.
The idea of plugging in devices was and is going away. We needed to have a wireless network that was going to be able to not only give us the coverage that we needed, but also the capacity and be able to scale appropriately.
We also want to make sure that the network would have the highest degree of uptime possible. We couldn't afford to have faculty plan lessons and learning around a resource they couldn't count on.
"I feel the need… the need for speed" was a line that Tom Cruise used in Top Gun and while we aren't flying F15s it applied to our wireless planning. We would want to make sure that the network felt like you were flying that F15. We included redundant Internet connections at each of out locations (3) to provide the fuel to fly (Comcast & FIOS – load balanced).
But what wireless system to choose and how to make that choice?
We would need to set some expectations for what we would want and how we would evaluate these systems.
It would need to:
Support the latest wireless standard
Provide support for 2.4 & 5 Ghz radios
Provide the capacity and coverage we needed
Have a user-friendly management interface
Minimized single-point of failure – controller & data flow
Be easily scalable
Support various security methodologies
Integrate easily with existing systems
Have superior support and local resources (vendors) that you can easily work with
These were just a few of the items for which we would evaluate each of the various wireless systems.
We met with representatives from Aruba, Cisco, Meru, Trapeze (now Juniper), Xirrus, Ruckus and Apple (Merarki and Aerohive weren't evaluated). We not only brought in sales representatives (vendors), but engineers from each of the individual companies to avoid getting the "sale pitch" for the product.
On many occasions had individual meeting with just the engineers from the various companies. It was important to do have the companies come in and set up their systems within your network to show us how it would work and would integrate with our existing network environment. While extremely time-consuming, it is time well spent as once you make your decision on a wireless system it is one that you are going to live with for years to come.
In the end we chose to go with a Ruckus solution. While many of the other companies had compelling offerings it was Ruckus's beam-forming technology, it's focused signal, easy of use and a controller that did not get in the way of the traffic that sold us.
Syracuse University recently completed a comprehensive independent testing of the 'Top-of-the-line' 802.11n AP's. This testing included Cisco 3602i, Aruba AP135, Aerohive AP330, Meraki MR24, and Ruckus ZoneFlex 7982. While this was done well after our implementation of our wireless network, the testing and results were consistent with our finding prior to installation and since we've had the Ruckus system in place.
The Syracuse final report is posted on the Syracuse website here: http://dcc.syr.edu/PDF/CCENT_3-stream_eval.pdf and you can watch a short video explaining the results here: http://tinyurl.com/af9bbs9.
For us, we spent the 2008-2009 school year evaluating wireless systems, the summer of 2009 installing a Ruckus system (along with new network switches – Cisco – and various other network appliances for support services), the 2009-2010 school year testing and fine tuning the network so that we could deploy all of our device with confidence in 2010-2011. I can't begin to stress enough how important it is to have your network evaluated and if need be upgrade well in advance of your deployment. If you faculty and students can't trust that your network will "just work" you've lost before you've even started.
Whichever wireless solution you choose make sure that it matches the needs of your network and will support the learning goals you have established for your program. Here is to you flying high!
NOTE: Our network environment consists of the following:
Apple OSX Server Open Directory for user/group management
Untangle Network appliance for content filtering and firewall services
Infoblox network appliance for DHCP, DNS and Radius (AAA) services
Ruckus wireless
Cisco Layer 3 switched network (10/100/1000Mbps)
Over 1115 13″ Macbook (Pros/Airs/etc)
70+ iPads
Numerous personal faculty iPhones & other smartphones.
3 campuses with 56 APs in total

Primary – 10
Middle – 23
Upper – 23
Our network providers/consultants are: