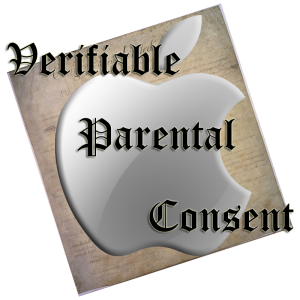 After much debate, dis­cus­sion and beg­ging by schools Apple has cre­ated a pro­gram that will allow stu­dent under the age of 13 to cre­ate Apple IDs.
This announce­ment was made along with a num­ber of other improve­ments to the MDM plat­form in their "IT in the Class­room" series.
In short schools will need to enroll in an Apple pro­gram that will allow them to eas­ily col­lect ver­i­fi­able parental con­sent so that a par­ent can set-up the account. Once the stu­dent turns 13 the account is then tran­si­tioned to a full account with all rights and privileges.
This focus on 13 is a direct result of COPPA and the restric­tions it places upon par­ents, stu­dents and schools when try­ing to use ser­vice that do not meet the guide­lines set forth by the act.
The act has always had the pro­vi­sion that if schools were able to pro­vide parental noti­fi­ca­tion and con­sent they could use these ser­vices, how­ever the enroll­ment process would often not allow stu­dents to use the cor­rect infor­ma­tion, such as their birth date, and would require them to lie. By cre­at­ing this pro­gram Apple has moved a way from what Danah Boyd (@zephoira) referred to as a "cul­ture of lying" between par­ents and their chil­dren when want­ing to use non-COPPA com­pli­ant web sites and services.
For com­plete infor­ma­tion on this new pro­gram see the following: