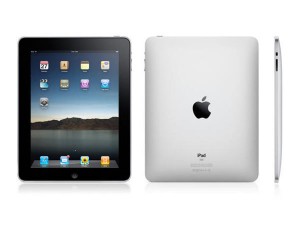 [New related post – The iPad in Education: The Apps & Deployment – 9/24/2011]
Since the release of the iPad, there have been a lot of questions about its use in the education space. As someone who spent the last five years of his life planning a 1to1 Initiative at their school (deployed September 2010), the question of whether the iPad could be used as a primary device for students and teachers has been weighing heavily on my mind.
Recently there have been articles in the New York Times – Math That Moves: Schools Embrace the iPad – and in the Huffington Post – Horrified by Schools That Give Every Student an iPad – outlining the pros and cons of the device in an educational setting.
As I read both of the articles there was one point made in the Hufffington piece with which I couldn't agree more:
But the iPad will leave students between a computer and a hard place. Indeed, it is a third device. And one that I'm quite fond of. But it's a poor substitute for computer learning.
The fact that the iPad is not a stand-alone device, that it requires a computer to be bound to for management, is one of the biggest factors keeping me from looking at it as a replacement for a laptop in a 1to1 environment.
In an article that came out today (1/10/2011) in MacWorld – "An iPad for every child" – Fraser Speirs (@fraserspeirs) talks about the way he was able to transform his school by giving every student an iPad. But if you read into the comments on the post you can see that this question of management, of ownership comes up again.
The Collegiate School in New York City has a great blog – Collegiate iPad Users Group – where they are detailing their experiences of how they can use the iPad in an educational setting. It is exciting to see what they are doing and how they are answering many of the questions we all have. They are talking the time to engage with their own students and faculty, but by opening the process up and documenting it with in their blog they are also asking us all to be part of the process.
I am looking to sites like Collegiate's to help me answer some of my questions:
If you want to allow people to install an app how do you do that?
Who's account is on the iPad?
Who owns the device if only from a data perspective?
Recently I purchased two books, Enterprise iPhone and iPad Administrator's Guide and iPad & iPhone Administrators Guide:Enterprise Deployment Strategies and Security Solutions to help answer these questions but I am looking for more. I am trying to involve myself in as many conversations as I can on Twitter, listservs, blogs, email exchanges and within my own community. Please join this discussion and share you thoughts, ideas, questions and concerns here.
Other Resources: (updated – 1/11/11)
iPads and Learning – A collection of recent articles & blog posts around the idea of using iPads in learning contexts.
Njipads Wiki – designed to be a place to share best practices for the deployment of iPads in an educational environment and to offer reviews on software and accessories.