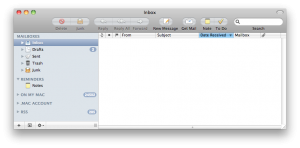 For the past week I've tweeting about keeping my email inbox at ZERO and have gotten some funny comments back. Some threatening, some jealous, some were just mean, but really… why the hell was I tweeting about this?!
Organization.
A full inbox makes me twitch. It's always eaten at me as if to say "You still have stuff to do… You haven't dealt with these issues, questions and comments… You can't rest!!!"
I'd often go through the process of clearing through my inbox only to have it fill back up again. For this week though, I've managed to keep it clear and am fairly confident I can keep it that way.
How? Why this time, when I have failed so many times before?
I'm using some tools to help me do it and following some basic principles that have come from the "Getting Things Done" (#gtd) model.
Now before I get into what I am doing I need to admit two things.
One. I haven't finished reading the book "Getting Things Done". I find it funny that I have a book called "Getting Things Done" to help me get things done, but the one things I haven't done is finish the book!!!
Two. I owe Brendan Schneider (@schneiderb) a big thank you. If you don't know or follow Brendan I would suggest you do so as he's a tweeting machine and blogger who writes about schools, admissions and inbound marketing (http://www.schneiderb.com). The other thing you need to know about Brendan is that he is an organizational madman and talked to me about the basics of the "Getting Things Done" model and turned me onto one of the tolls I use… Nozbe.
So how have I gotten my email more organized? I'm using a few tools to help me manage it all.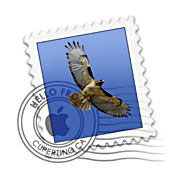 Apple's Mail app is where is all starts and when I open it and look at my emails I do one of three things.
One. If the email needs a quick response, write it then and getting it done. No sense in waiting. If it and update on something I have been cc'd on I read it and delete. Do those things that can be done quickly now.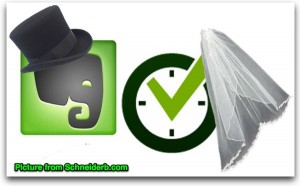 Two. Emails that require some action or is related to a project I am working in I send it to Evernote or Nozbe. Evernote is my digital brain. It is where I store everything I need to remember or want to remember relating to projects, meetings or just general notes. Nozbe is my digital organizer to keep me focused on the things I need to do. It contains the task. project and actions that I need to take to get things done and keep myself sane. All three of these tools (Mail, Evernote and Nozbe) work together through email or direct applications integration (Evernote and Nozbe).
Three: If it is something I need to hold onto or want to have a "paper trail" on I put it in a folder. I also use rules to route certain emails I don't need to clutter my inbox with directly into to folders that I can look at when I have free time (listservs, etc.).
By following these three simple things I am keeping all of those people asking me questions or to do something for them informed, up-to-date and happy. Consistent, clear communications is key in managing constituents expectations and perception and it is my hope that by sharing this with you these three simple things will keep your inbox better organized and stop you from twitching too.
SIDE NOTE: As I was writing this I got an email from a someone on another tool (OtherInbox) for helping to organize you inbox… seems like this is a topic on a lot of people's mind.