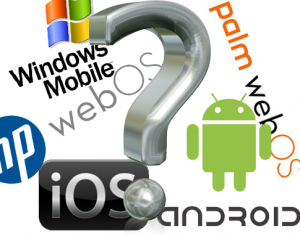 It wasn't to long ago that when you were talking about what technology to use in school the discussions — or arguments — were about whether you were a Mac or PC school. These same conversations happened as schools considered what to do as they moved to a 1:1 environment.
But even after schools declared victory either one was or the other, Mac or PC, the war has been reopened and it more interesting that ever.
Today we are faced with a myriad of choices when it comes to computing. The desktop is slowly going the way of the dodo bird, laptops are everywhere, but even more so are the number of mobile devices. Smartphones, iPhones, iPads, tablets and all sorts of new and different device seem to be coming out each day and the operating systems and apps that each of these devices run are equally as vast.
The discussion of Windows or Mac has moved on to that of iOS, webOS, Android, Windows mobile or Palm, just to name a few. Each of these have their own app stores and each offer the user with a similar, though different experience.
One of the arguments used in the Window vs Mac war was that of "what our students will be using in the real world"… well the real world in in each of their pockets, in your pocket. Students bring many of these device with them to school each day and we shut them out of the classroom, ignoring the potential. As we look at the technologies we are going to need to prepare our students to use in the real world we (schools/educators) need to open our eyes and our minds to all of these options. We can no longer rule things out because we don't fully understand how they might be used in the classroom, rather open ourselves up to the possibilities and engage with our students to figure these things out.
How are you doing this? What is it you are considering? How does your school's policies support or encourage the use of these tools within (and outside) of it's walls.