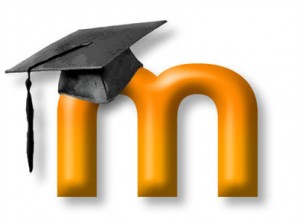 There is a lot of talk out there right now about the fact the Black­board has pur­chased both Moodle­rooms and NetSpot.  There are numer­ous blog post about it, includ­ing Remote-Learners response (Black­board Buys 2 Lead­ing Sup­port­ers of Open-Source Com­peti­tor Moo­dle - The Chronic & Remote-Learner Responds to Blackboard's Acqui­si­tion of Moodle­rooms and NetSpot — Remote-Learner) as well as talk on the list­servs (ISED) and Twitter.
Am I wor­ried… NO. Am I naive? Maybe, but here's what I think.
I see the acqui­si­tion of these com­pany by Black­board as a val­i­da­tion of Moo­dle and what it rep­re­sents to Black­board in the mar­ket­place.  To me Black­board has had to make this move so not to lose any addi­tional ground to the open source com­mu­nity.  By pur­chas­ing these com­pany and putting them­selves in a posi­tion to offer Moo­dle ser­vice, they are cov­er­ing their bases and mak­ing a smart busi­ness decision.
As some­one who has always hosted their Moo­dle install locally on our net­work we have used Remote-Learner in the past, but only at times when we have had no where else to turn (and they've been great).  Recently we man­aged to migrate our own server from a Linux install to two Apple servers on our own… with­out any part­ner help.
My point it you can do this on your own.  Moo­dle is open source and I have seri­ous doubts it will be any­thing but mov­ing for­ward — if that changes then I might worry.
Moo­dle Part­ners are just that… part­ners.  They don't own the prod­uct, they pro­vide ser­vice and sup­port around the prod­uct, but you own it.
Trust me if I can do this, so can you.