This is a quick reactionary piece to two things I read today that have me scratching my head. Both related to Google and the Chromebook.
As reported on Engadget "Google (is) offering $99 Samsung Series 5 Chromebooks to public schools" and while this seem like a sweet deal I am skeptical for another reason.
Also in the in news today was a report that Google has a widespread outage or "service disruption" as Google reported (ZDNet).

Now these two thing were all the buzz on the Internet and social media today. I couldn't help but see something either in my Facebook or Twitter feed (sorry Google+ was looking at you today) about each of these stories.
What concerns me about theses new pieces is that people will jump into these cheap devices and not think about the issues and once they have these them they will be forced to deal.
Now, these Chromebooks look great! They have a really nice design, are visually appealing as well as now with Google's support a great price for (public) schools.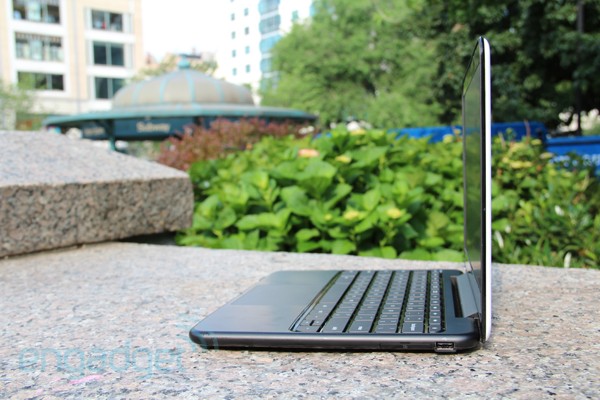 Just look at that picture… yeah… let's look at this picture closely.
It's a beautifully sunny day and you (not shown) and your device are outside getting a little work done. But wait a minute… do you have an Internet connection? Has public Internet access become so ubiquitous enough that it is available anywhere and everywhere? I don't think so.
This is part of the problem as I see it for many people, particularly those that will find these devices appealing in trying to bridge the gap in particularly hard hit economic areas is that they will not meet their needs properly.
What percentage of people have broadband WiFi access in the home? Broadband access is growing, but it's not there yet and WiFi access is still behind that.
The other concern I have had with these device and the cloud in general is that it his moving us back to a terminal and server model. When the server is down, as it was today with Google you are out of luck.
I have read that you can take a certain piece of Google Apps/Drive offline, but it doesn't appear to be a complete solution yet. Word processing doc work offline, but spreadsheets and presentations are read only.
Now I am in a potion where I work at an institution that has other options and I am grateful for that. Many schools will find that these devices will fill a need and that they provide access to technology that wouldn't be possible in any other way. My concern is that cost is often the driving force behind decisions and that it should not always be the deciding factor.
Again, I may be off base here in my criticism of Google and the Chromebook in general but when you look at the excitement over the device is it because of what it does and how it can transform learning or is it because of how much it cost? If it's because it's both great and I'll shut-up!